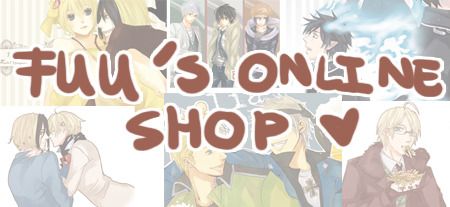 ☆ Products (***IMPORTANT: PLEASE READ THE NOTES UNDERNEATH):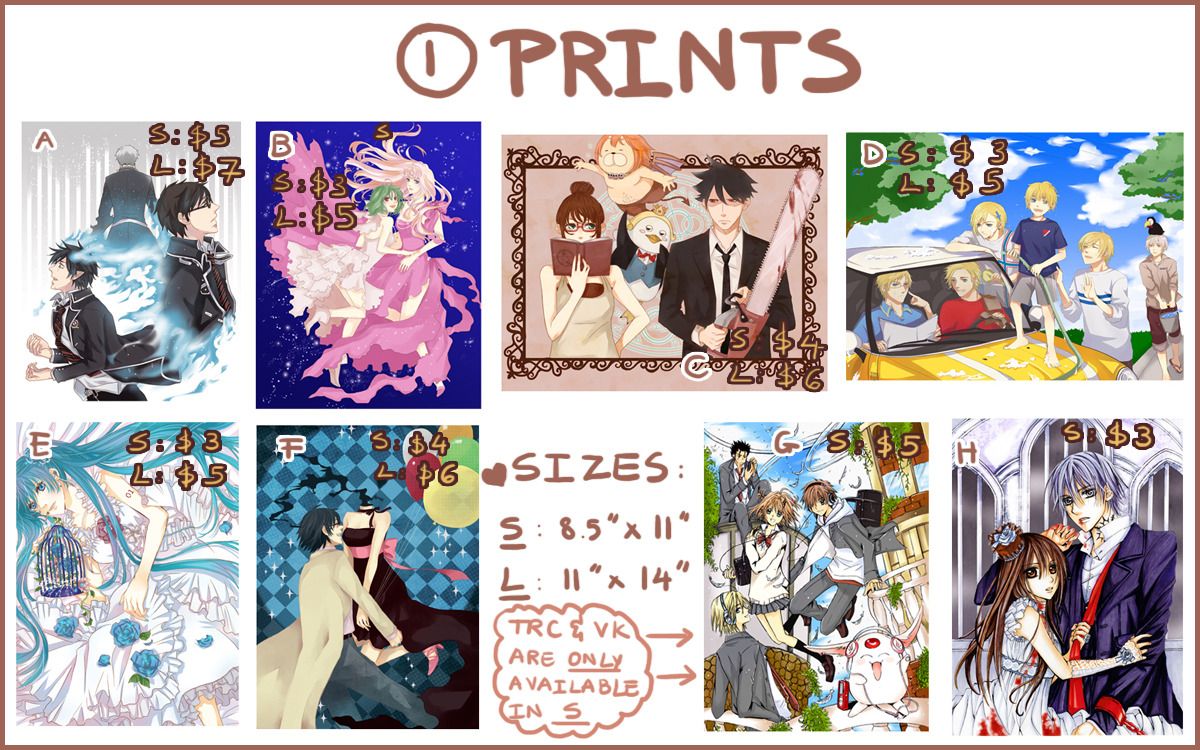 The small-sized Miku print is darker than shown (large size's color is perfectly fine though). And again, Tsubasa Reservoir Chronicles and Vampire knight prints are only available in small size.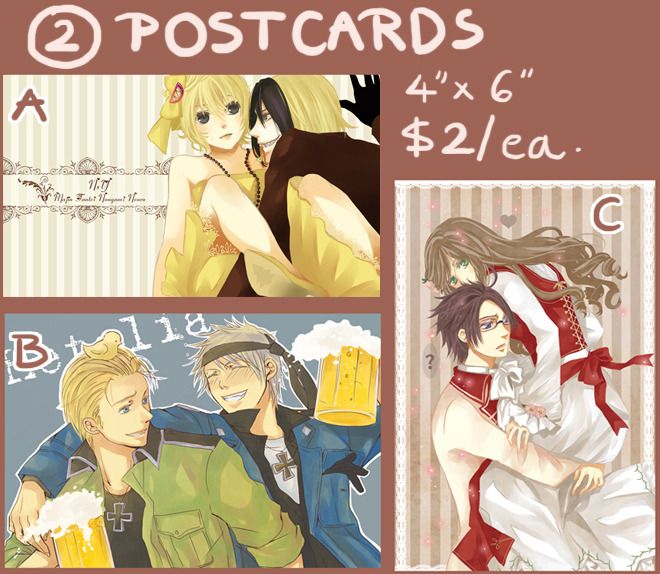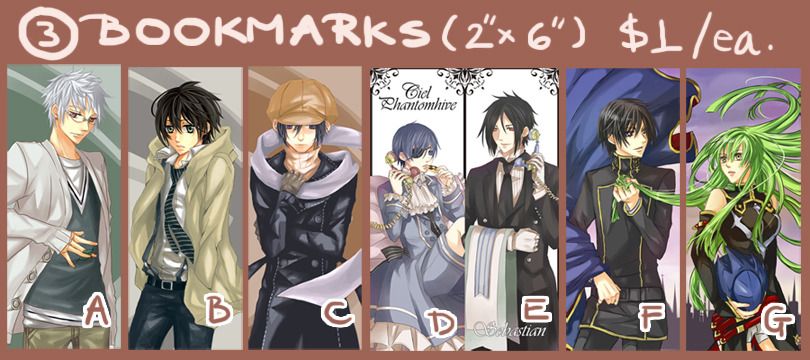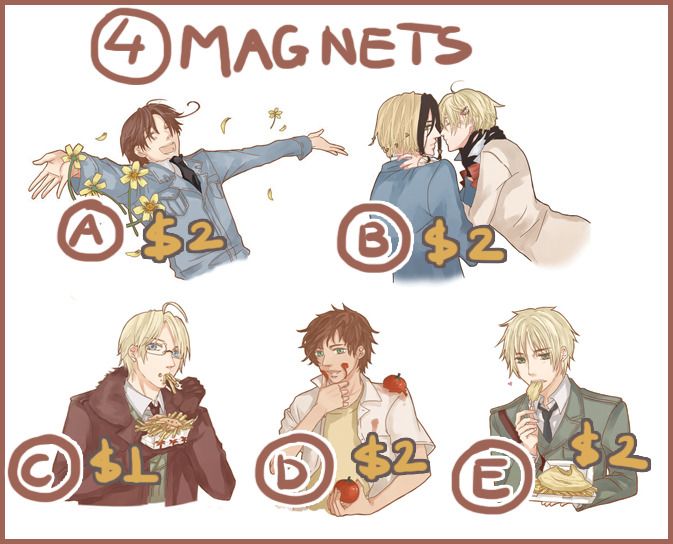 America magnets have a recognizable black smudge on his jacket due to unexpected printer problem (hence why it is cheaper than the other magnets). Note that the texture of the magnets will be a bit like paper but rougher (they are NOT laminated). Here's how they'll look like on your fridge (I am terribly sorry for the quality of the lighting and color of the photo : < ):
LINK
☆ Shipping:
Posters / prints
- USA: $3-4
- International: $4-5

Postcard / Bookmarks / Magnets
- USA: $0.50-1
- International: $1-1.50

When ordering a combination of prints and bookmarks/postcards, the more expensive shipping price will be used (e.g. if you are ordering a print and a bookmark, then shipping within the US will be $3-4)

Please note that posters/prints will be rolled up and placed in a mailing tube. If you are ordering print AND postcard, then postcards will also be rolled up minimally and will be shipped along with the prints (unless you want them to be sent separately, please mention it in the ordering form, and I will contact you to work out the total cost).


☆ How to order:

I will accept only Paypal.
Please send an email to phoebnguyen [at] gmail.com with this order form:

Name:
Address:
PayPal email:
Item(s) Desired:
Comment/Special Request:

For example:

Name: Fuu
Address:
666 Nougami Lane
Hell, CA 31002
USA
PayPal email: nyotalia@yahoo.com
Item(s) Desired:
- prints: 1C, 1E
- postcards: 2A, 2B
- bookmarks: 3B, 3F
- magnets: 4D, 4C
Comment/Special Request: Please don't roll up postcards with prints but send them in a separate envelope.

Please be clear about your request. After you have sent the email with the order form, I will contact you to let you know the final price. Then we can proceed with payment.

Lastly, thank you very much for considering buying my artwork! If you have any questions, don't hesitate to ask : D!! Fire away ~~~~
(and thank you bunny for letting me use the order form sample and the format of the online shop : D which basically are everything <3)